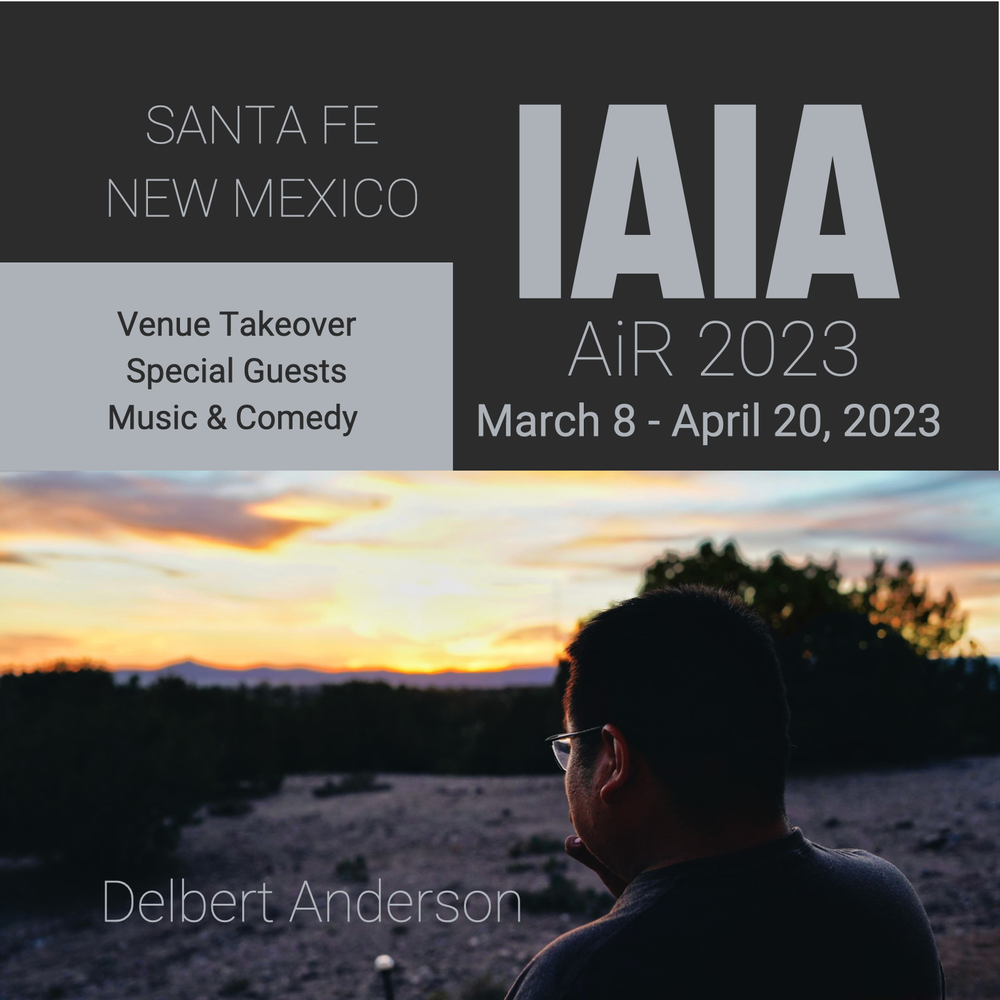 Anderson Selected for Institution of American Indian Arts 2023 AiR Program
December 2, 2022 | IAIA Residency March 8 - April 20, 2023
December 2, 2023 Anderson made the announcement of being selected for the IAIA AiR 2023 program. Anderson will be a resident to Santa Fe, New Mexico from March 8 to April 20. During theses times, Anderson will work on research, composing, workshops and performing. Anderson's goal is to bring his vision not only to IAIA but the Santa Fe community. For research, Anderson is currently looking into Indigeneous Boarding School Bands and Jacob C. Morgan. It is Anderson's hope to translate some of the music the bands and Morgan use to play during those times. The music will be blended with the sounds of Indigenous melodies and improvisation. These composition will then be premiered at IAIA included other venues in Santa Fe. Anderson seeks to bring back the old collaborations of Comedy and Jazz. Many of the performances will be opened by a comedian in tribute to the days of Nina Simone and Richard Pryor. Another performance which connects Anderson to the Santa Fe scene of musicians and jazz is his Jazz Jams. Anderson started Jazz Jams in Farmington, NM and during his residency, he will start a weekly jazz jam in Santa Fe. In addition to Anderson's research, he will be conducting workshops in music, history and the art of collaboration.  In the end, Anderson hopes to have made an impact on IAIA and the Santa Fe community.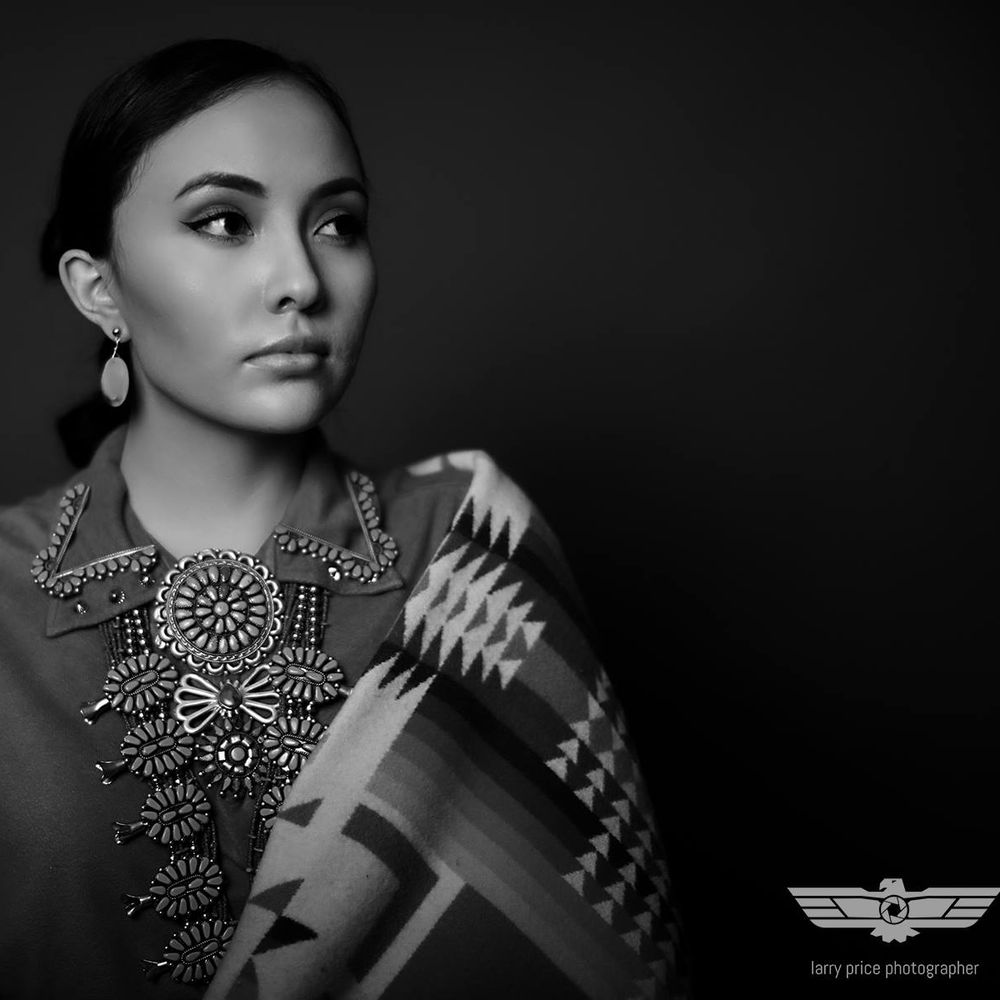 Lewis Prize for Music Sounding from the Heartlands
July 15, 2022 | A Think Tank Centering Appalachian, Black Belt Southern, Borderlands and Indigenous Music-Based Creative Youth Development Efforts 2022
Alexandria  Holiday and Delbert Anderson were selected for this years 2022 Think Tank from the Lewis Prize for Music. 
Anderson a mentor to Holiday embarked on a series of evaluations to help understand the youth development efforts of the Indigenous program "Build A Band". In 2016 Holiday was in the Build A Band program and was the first to graduate the program along with her ensemble Sacred Sound. Alex grew beyond the program and began to create her own band, sing traditionally, model and would become a Navajo princess in 2017. In recent news, Anderson asked Holiday to join their ensemble to the World Festival, WOMAD South Africa Safari. Holiday made a huge statement and impact while in South Africa and was able to connect to another Indigenous woman in the Zulu tribe. Nelisiwe Mtsweni and Alex Holiday are now collaborating creating songs about the Importance of Indigenous Matriarch. Holiday and Mtsweni premiered a song called, Grandma's Song a composition by Holiday arranged by Anderson. This song will be released before December 2022. Anderson is very honored to be a part in the Holiday's arts venture. As Build A Band starts with newly founded youth group, Third Hour, Holiday will also share her experience with the new participants and explaining the path to success. 
D'DAT Receives Chamber Music America Grant
April 11, 2022 | D'DAT, Ii-yat & Rico Jones Quartet selected for Presenters Consortium for Jazz.
PRESENTERS:  Northwest New Mexico Arts Council (Farmington, NM); Cortez Cultural Center(Cortez, CO); and gallupArts (Gallup, NM) 
ARTISTS:  Delbert Anderson D'DAT, Li-Yat, Rico Jones Quartet
CMA TOUR | Blue Desert Tour Schedule:
May 26, 2022 - El Morro Theatre, Gallup NM
May 27, 2022 - Sunflower Theatre, Cortez CO
May 28, 2022 - Riverfest, Farmington NM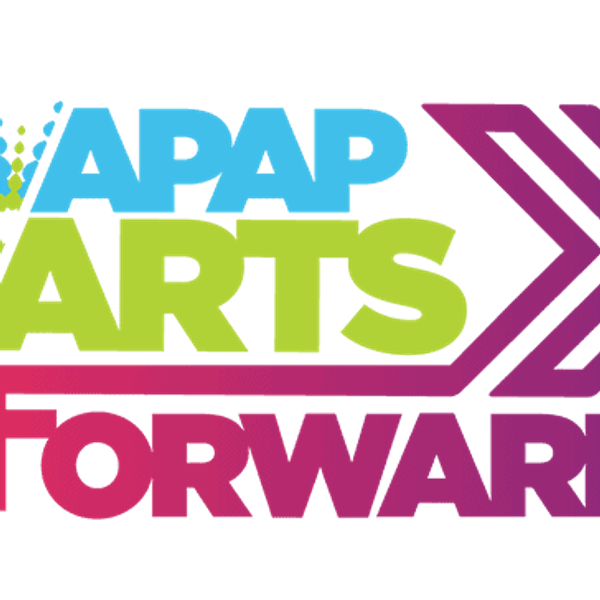 D'DAT Receives APAP Grant
April 4, 2022 | D'DAT & Cortez Cultural Center Awarded Arts Forward
We are honored to be named an APAP ArtsForward Grantee with the Cortez Cultural Center. This funding from the Association of Performing Arts Professionals, made possible with the generous support of The Andrew W. Mellon Foundation, will fuel a stronger, more equitable way of working as the performing arts ecosystem recovers. #ArtsForward
D'DAT's Spirit Coalescent project will take over the Cortez, CO community from April 20 - May 4, 2022. The Spirit Coalescent and Cortez Cultural Center will open more than 10 venues by providing workshops and performances. The Coalescent will also provide a Community arts plan for Cortez.

The APAP ArtsForward program supports the presenting and touring field's safe, vibrant, and equitable reopening and recovery as presenters, artists and audiences reconnect, tours resume, and venues reopen. The program has awarded $2.065 million to 47 presenter-artist partnerships representing a broad, diverse body of artistic work from across the U.S.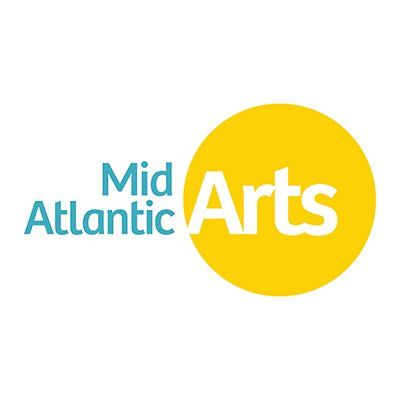 D'DAT Receives Mid Atlantic Arts Grant
March 28, 2022 | D'DAT Receives USArtists International Grant
D'DAT will use the Mid Atlantic Arts grant to tour South Africa and perform WOMAD - The World's Festival. Out of 29 Artists, D'DAT was selected to engage the international festival WOMAD.
During the South Africa visit, D'DAT will work on three projects:
1. Complete "Grandma's Song" composed by Alexandria Holiday for the Solidarity Express Album produced by 2x Grammy Winning Producer John Lindemann. 
2. Complete D'DAT's 2nd Album, "Born In An Odd Time". Featuring Dan Chiorboli and Phil Manzanera produced by John Lindemann. 
3. Begin the project, "Communing with Ancestors" - A 12 track album about the similarities between the Diné term "hozhó" and the Zulu/South Africa term "ubuntu". This album will be in collaboration with four South African Tribes: Zulu, Khoisan, Xhosa and Sotho. 
USAI is a program of Mid Atlantic Arts in partnership with the National Endowment for the Arts(NEA), The Andrew W. Mellon Foundation, and the Trust for Mutual Understanding. It is the only program of its kind in the United States, and since its inception in 2006, has awarded over $9 million in support.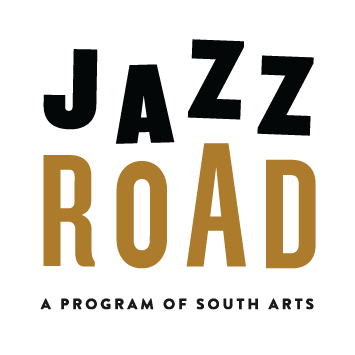 D'DAT Receives South Arts Grant
March 22, 2022 | Bureau of Land Management Press Release
D'DAT receives the Jazz Road Creative Residencies Grant from South Arts. D'DAT created a musical expedition called the Painted Moutains Tour. D'DAT will travel to six National Monuments for a three-day residency at each site. While on site, D'DAT will research and collaborate with an Indigenous tribe and compose two new pieces, provide a workshop and performance. With the collaboration of the Bureau of Land Management and Indigenous Tribes, D'DAT was able to created this wonderful unifying project. The world will witness the unifying power of the ARTS in CO, UT, ID, OR, CA and NM.
Canyons of the Ancients National Monument, CO | June 13-15 | Ute Mountain Tribes
Bears Ears National Monument, UT | June 16-18 | Hopi Tribe
Morley Nelson Snake River Birds of Prey National Conservation Area, ID | June 22-24 | Paiute Tribe
Lower Deschutes River, OR | June 26-28 | Warm Springs Confederate Tribe
King Range National Conservation Area, CA | July 1-4 | Bear River Band of the Rhonerville Rancheria Tribe
Organ Mountains-Desert Peaks National Monument, NM | July 7-9 | Mescalero Apache Tribe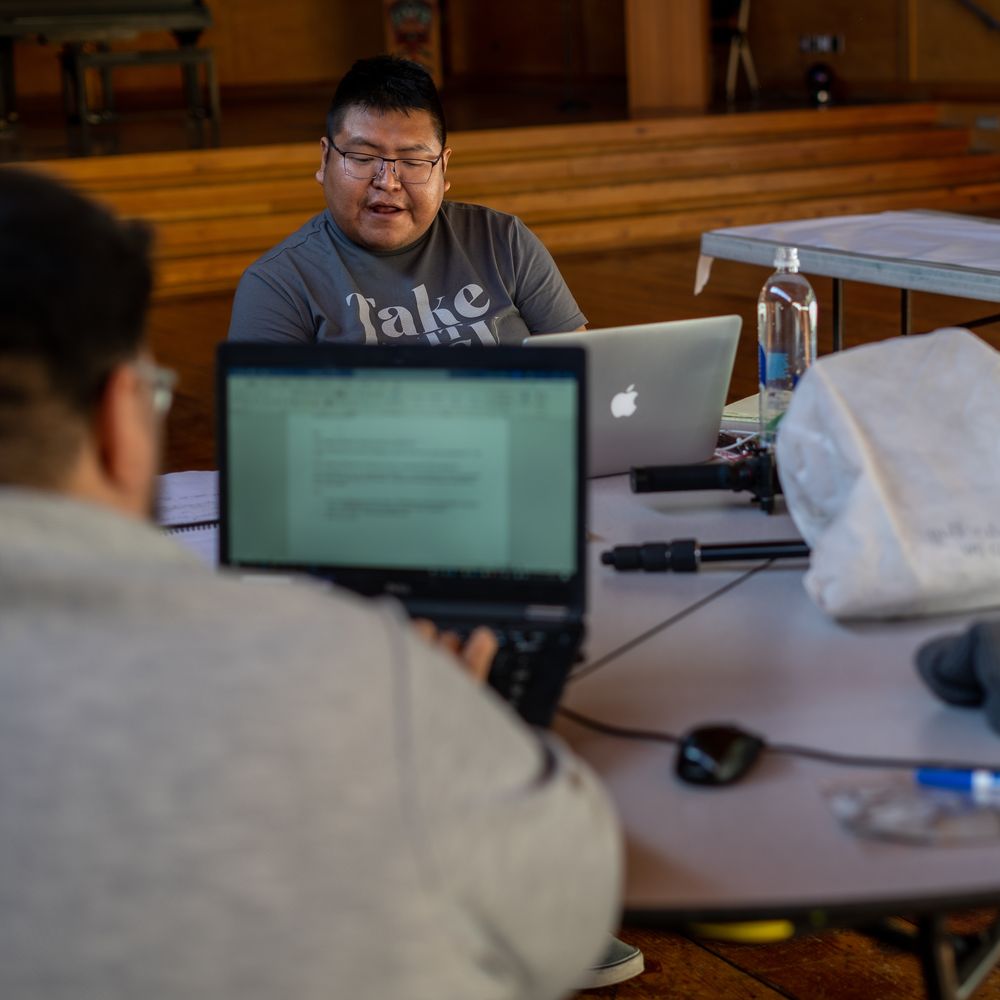 D'DAT at Caldera Arts Center
Feb. 12, 2022 | D'DAT Uses Caldera Arts Residency for Business
D'DAT was awarded a week long residency at Caldera Arts Center near Sisters, Oregon. As many artists like to take much needed breaks D'DAT went into business their entire residency. With much time to create during the past two years, D'DAT projects are beginning to flourish. While on residency, D'DAT was able to lock in dates and business for the following projects:
Spirit Coalescent - April 8  & 9, 2022
Julia Keefe Indigenous Big Band - May 16 - 20, 2022
(South Arts Jazz Road Creative Residency Program Winner, Julia Keefe)
Presenters Consortium for Jazz - May 25 - 29, 2022
(Chamber Music America PCJ Winners)
D'DAT "Born In An Odd Time" CD Release - June 1 - 6, 2022
Painted Mountains Tour - June 12 - July 10, 2022
(South Arts Jazz Road Creative Residency Program Winners)
Welcome To Indian Country Tour - August 1 - 14, 2022
D'DAT Suite feature Sonoma State University - Sept. 19 - 24, 2022
Two Cultures Tour South Africa - October 1 - 22, 2022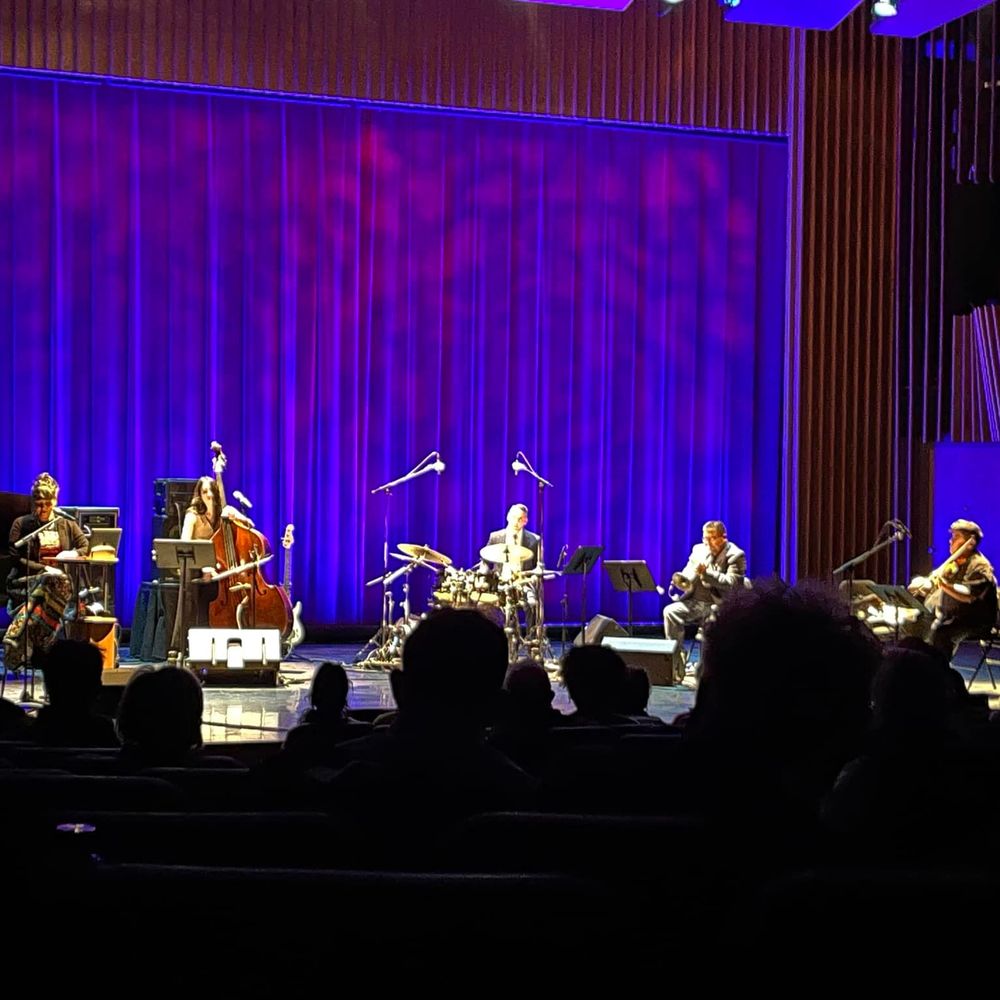 WTIC performs Dartmouth
February 11, 2022 | WTIC performs at the Hopkins Center in Hanover, NH
Friday at 7:30 PM, Welcome To Indian Country show came to Spalding Auditorium at Dartmouth. The WTIC team received a standing ovation as they celebrated Indigenous stories and music. There was much love in the audience and moments of great artistry from all artists of WTIC. 
If you missed this concert, please click the button below to hear a little of the WTIC concert. Coming to a theatre near you!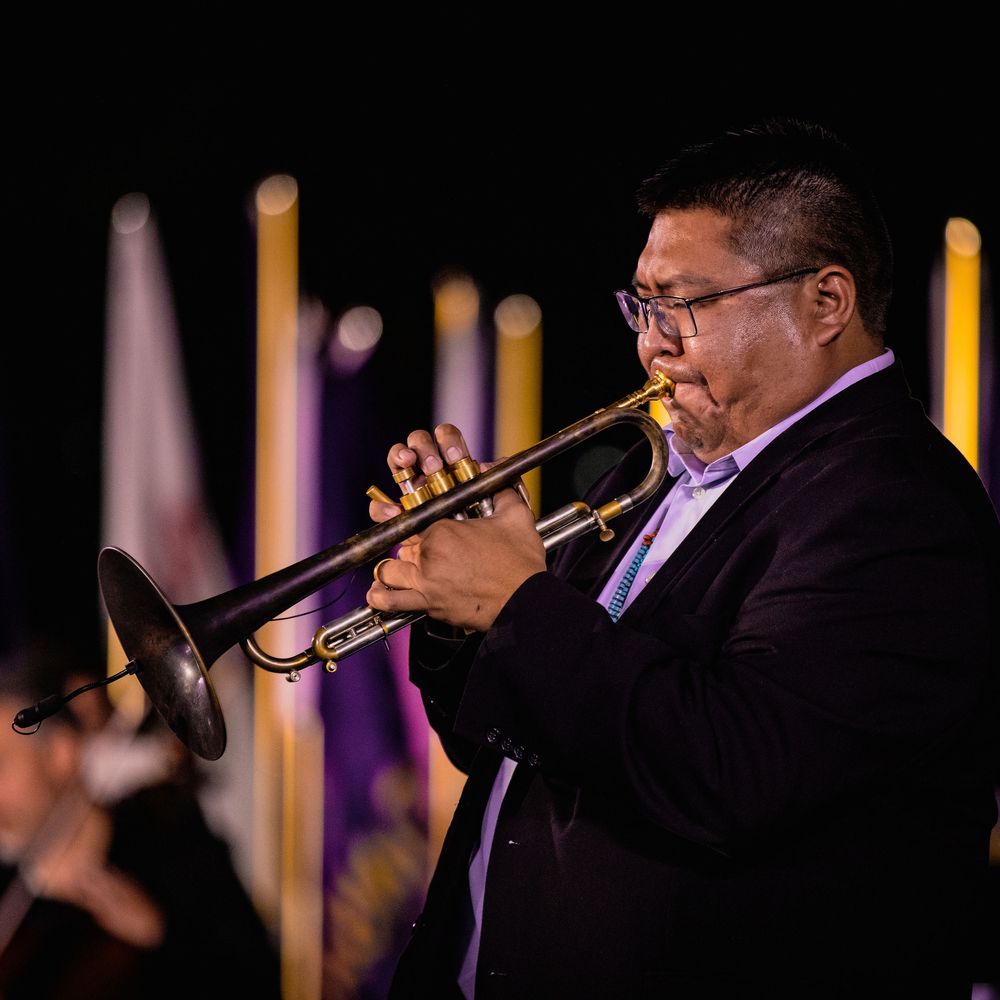 Anderson selected for PBS New Years Featured Presentation
Released December 2, 2021 | Broadcasting on PBS December 31, 2021 9:00 PM - 10:30 PM Rerun 10:30 PM - 12:00 AM
WASHINGTON, D.C. (December 2, 2021) – Nouveau Productions announced today the
release of UNITED IN SONG: CELEBRATING THE AMERICAN DREAM, which premieres Friday, December 31, 2021, 9:00-10:30 p.m. and again from 10:30 p.m.-12:00 a.m. (check local listings) on PBS, PBS.org and the PBS Video App. The star-studded performance—filmed at Independence Hall in Philadelphia—celebrates the American dream and America's irrepressible strength as we welcome the New Year. This special evening of wide-ranging music and artistic disciplines reminds us of our ever-present pursuit of uniting as one America.
Filmed in front of a live audience, UNITED IN SONG: CELEBRATING THE AMERICAN DREAM features performances by recording and touring artist Delbert Anderson; celebrated recording artist David Archuleta; award-winning Latin pop singer Jencarlos Canela; Grammy Award-winning and world-renowned artist Judy Collins; Grammy Award-nominated and multi-platinum R&B/Pop recording artist Deborah Cox; Broadway performer Drew Gehling; rising opera star Amber Merritt; UN Messenger of Peace Midori; five-time Grammy Award winner Sandi Patty; Grammy Award-nominated Cassadee Pope; internationally celebrated guitarist Pepe Romero; Tony Award winner Lea Salonga; Tony Award winner Paulo Szot; celebrated harpist Brandee Younger; alongside The American Pops Orchestra, conducted by Luke Frazier and hosted by three-time Tony Award winner Chita Rivera. 
Anderson appointed to the New Mexico Arts Commission
November 17, 2021
The mission of the Arts Commission, in conjunction with New Mexico Arts, is to stimulate opportunities for artists, arts organizations, and other groups for activities or projects to provide artistic or cultural services to the state, to maintain and encourage artistic excellence, and to promote awareness of and access to the arts for all of the people of New Mexico.